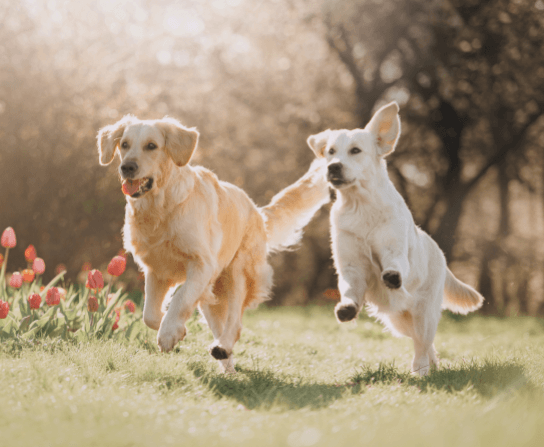 Preventative veterinary care is your pet's first line of defense. Annual exams help prevent, diagnose and treat disease in its early stages, often before any noticeable symptoms begin. The earlier treatment starts, the more effective it is, keeping your pet from unnecessary pain and suffering.
Our nose-to-tail exams give us a good picture of your pet's overall health and alert us to any changes that might have occurred since you pet's last visit.
Our preventative care services include:
Vaccinations: Keeping your dog or cat up to date on immunizations and booster shots is a highly effective way to prevent many common diseases and infections like distemper and rabies. Beyond those core vaccines, your pet's age, lifestyle, and likely exposure to certain diseases will be evaluated before we recommend additional inoculations.
Exams: We recommend that you bring your pet in for wellness exams at least once a year. Prevention and early diagnosis are the keys to keeping your pet happy and healthy, and wellness checkups are the only way to ensure that.
Senior care: We love elder pets! Preventative care becomes more significant for aging dogs and cats. We recommend exams at least twice a year and regular lab work for elderly animals. As pets get older, they are prone to many age-related diseases like arthritis and diabetes that are necessary to diagnose and treat.
Parasite Prevention: Fleas, ticks, worms, and mosquitoes: it's important you protect your pet from these pests and the problems they can cause for both animal and human family members. Preventing them in the first place is much easier and ultimately less expensive than getting rid of them after they've infested your home. We can help you chose the preventative that's best for your pet.
All Services